Here is a little twist on the fried egg, it's called "Birdie in the Nest."  Choose whatever bread you like and cut a shape in the middle with a cookie cutter.  You can choose any shape you like.  A heart for love, an animal shape for a child, a Christmas tree shape on Christmas morning, a bunny on Easter morning and so forth.  The photos below will show a star and a heart.
First choose your bread…we eat wheat, so wheat it was!
I chose a star and a heart.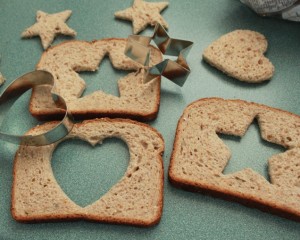 After you fry your bacon or sausage, clean the griddle or skillet,
then lightly grease with the sausage or bacon dripping, or,
spray with a cooking spray or lightly grease with butter.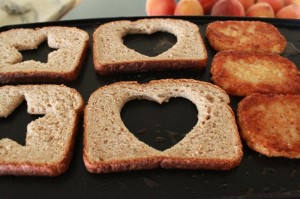 Break an egg in the center of each bread shape, salt and pepper.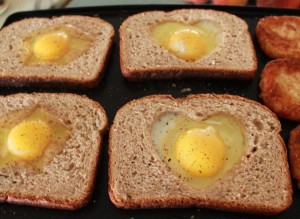 Fry the egg until you see the clear part of the egg turn white,
then flip over and fry to your liking.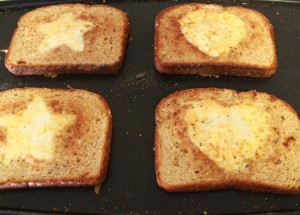 Heart Shape Below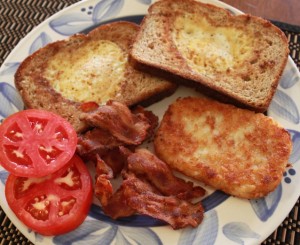 Star Shape Below