Red Velvet Cake
2 1/2 cups all purpose flour
2 cups sugar
1- 2 Tablespoons cocoa
1 teaspoon salt
1 teaspoon baking soda
2 eggs
1 1/2 cups oil
1 cup buttermilk
1 Tablespoon vinegar
1 teaspoon vanilla
2 oz. red food coloring
1 tsp almond flavoring
Preheat oven to 350 degrees.
Grease and flour two 8 inch cake pans.
Lightly beat eggs. Add remaining liquid ingredients, except for buttermilk,  and stir together with whisk until blended.
Set aside.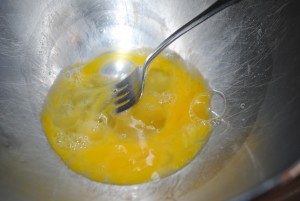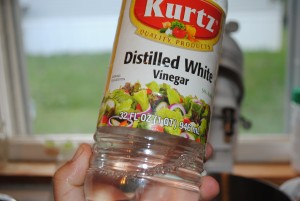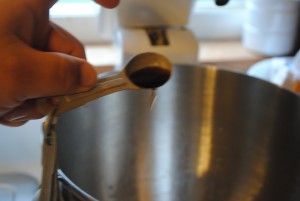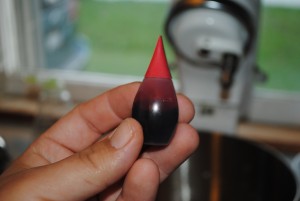 Place all the dry ingredients in your mixing bowl mix well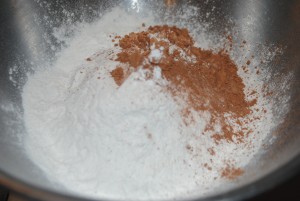 Add wet ingredients to the dry ingredients alternately with buttermilk  and mix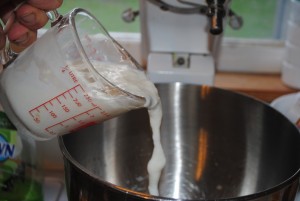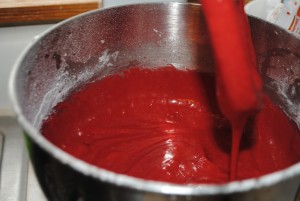 Pour into cake pans and then drop the pans on the counter a few times to release any air bubbles.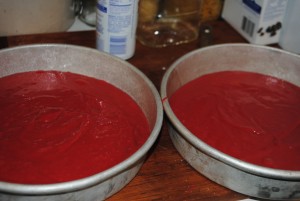 Bake for about 30 minutes or until a toothpick inserted comes out clean.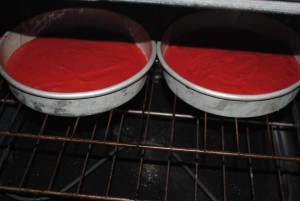 After about ten minutes, remove from pans and cool completely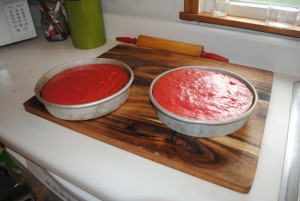 add frosting.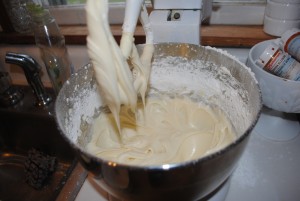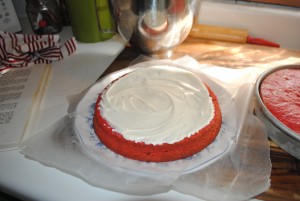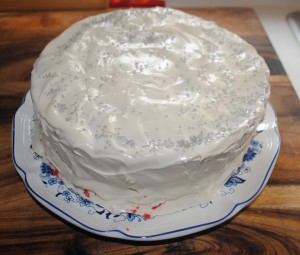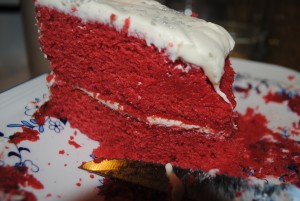 Cream Cheese Frosting
8 oz. cream cheese, room temperature
1 cup butter, room temperature
1 teaspoon vanilla
6 cups confectioners' sugar
Sift sugar and set aside.
Beat cream cheese and butter until creamy. Add vanilla.
add the sugar mix well