COLORED COCONUT
Dress up your cakes and dishes for parties, Baby Showers ect.. with just a little color to your coconut..
So easy to tint the coconut. Simply take a few drops of food coloring, any color and pour in a small amount of water.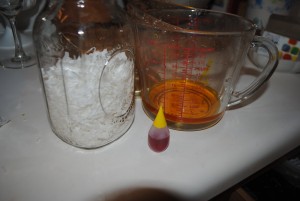 Pour over flaked or shredded coconut in a jar.
Cover, shake until thoroughly covered with the color of your choice.