FUDGE RIBBON CARAMEL CAKE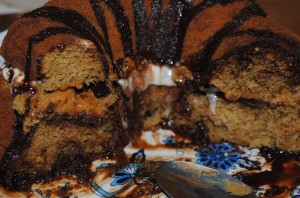 1/2 cup shortening
1 1/4 cups brown sugar
1 tsp vanilla
10.5 ounces of semi sweetened melted chocolate (1 and half squares of chocolate=10 ounces)
2 eggs
2 cups sifted flour
1 1/2 tsp baking powder
1/2 tsp soda
1 cup milk
Cream shortening and brown sugar together.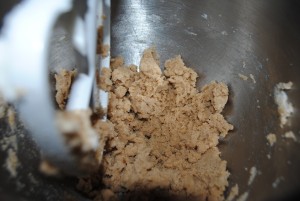 Add vanilla and eggs one at a time, beating thoroughly after each addition.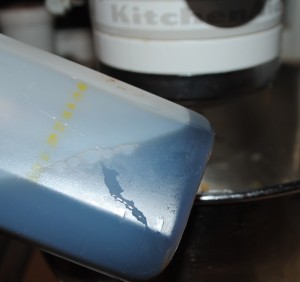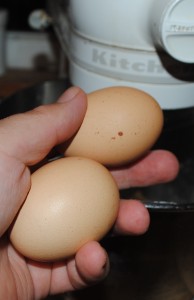 Beat in 1st half of melted chocolate
(I melted it in microwave just till soft then used a fork to beat the rest till completely melted.. can't leave in microwave till all the way melted cause chocolate is very temperamental)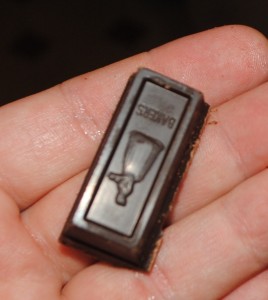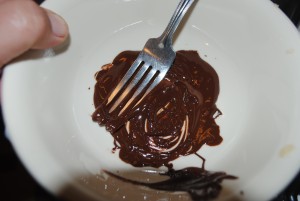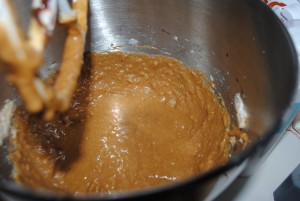 Flour baking powder and soda, mix together and add to your mix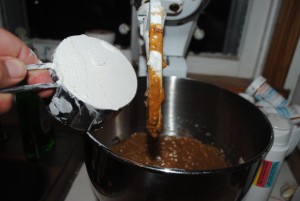 beat till smooth adding milk gradually.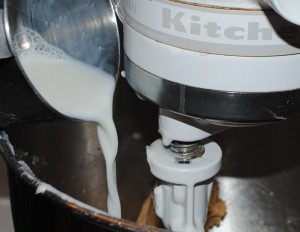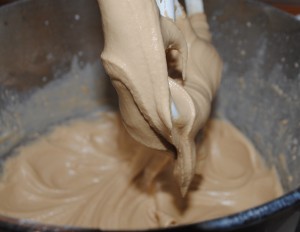 Add chocolate half again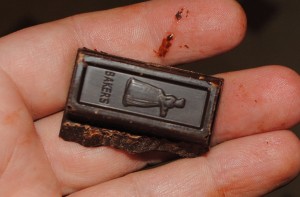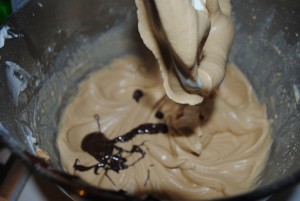 mixing only two slow turns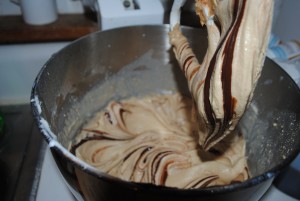 oven should be preheated to 350 and bunt pan greased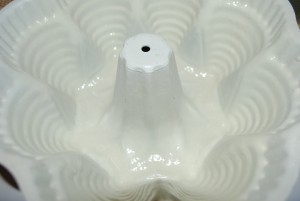 turn into pan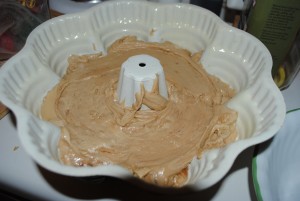 melt your last half of chocolate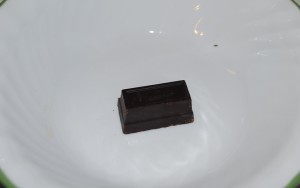 and drizzle over top then cut in with knife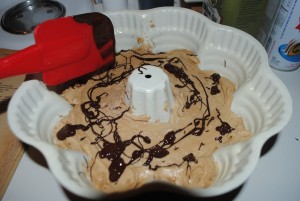 put into oven for 38 -40 minutes ..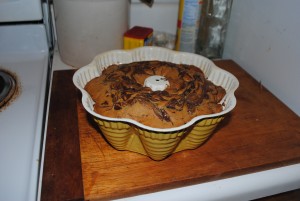 Turn onto plate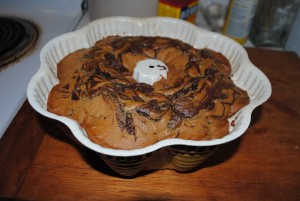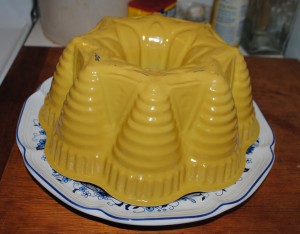 cut top off with knife and set aside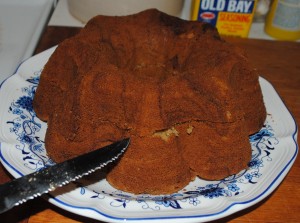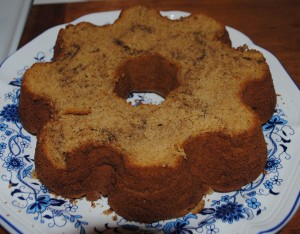 take chocolate syrup and drizzle over edging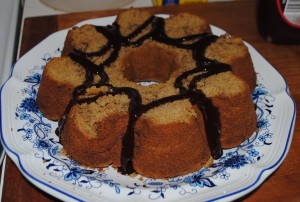 add caramel ( this time I added something extra..I had some leftover ice cream cake so I cut up the leftover pieces and placed around the cake then added the caramel) (also can use caramel from a jar, but I used the recipe off this site for CROCK POT CARAMEL OUT OF A CAN)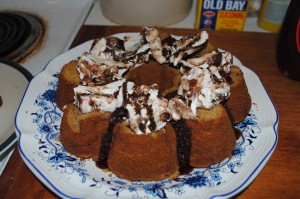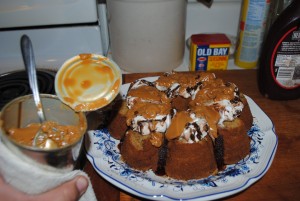 next put the top back on the cake then more chocolate syurp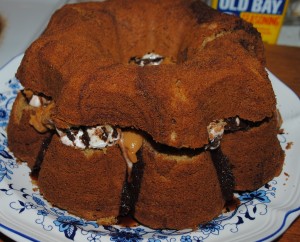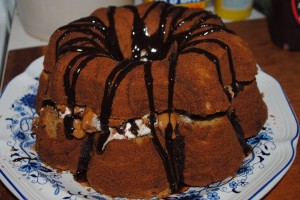 slice while warm and put on plate with extra scoop of caramel.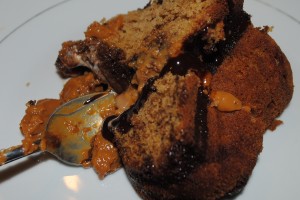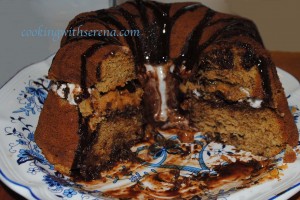 Serve with milk or ice water as is VERY RICH….
Calendar

January 2019
M
T
W
T
F
S
S
« Nov
1
2
3
4
5
6
7
8
9
10
11
12
13
14
15
16
17
18
19
20
21
22
23
24
25
26
27
28
29
30
31

Meta