SKILLET COOKIE WITH HOMEMADE CHEWY COOKIE DOUGH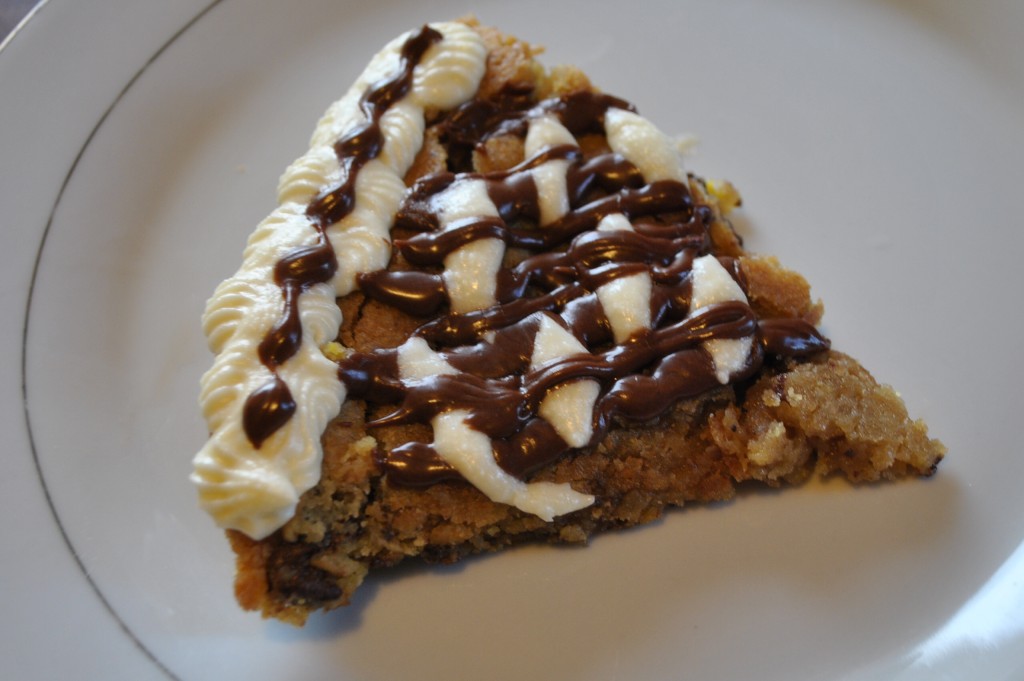 3/4 cup brown sugar
1/2 cup sugar
1/2 cup butter
1/2 cup shortening
1 1/2 tsp vanilla
1 egg
1 3/4 cup flour
1 tsp baking soda
1/4 tsp salt
6 ounces chocolate chips
Directions
Heat oven to 375 degrees F
beat brown sugar, sugar, butter, and shortening until light and fluffy.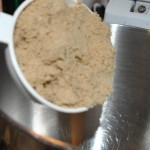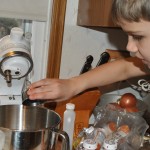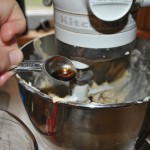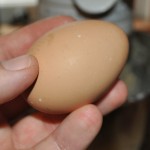 Beat well.
Add flour, baking soda, and salt.
Mix well.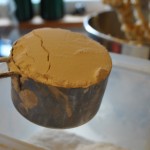 Stir in chocolate chips.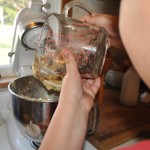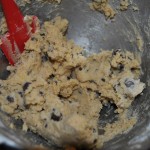 take your Cast Iron Skillet and press your cookie dough in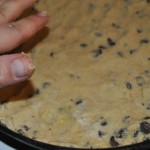 Bake in oven at 375 degrees for about 16 minutes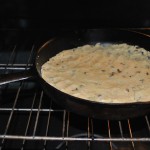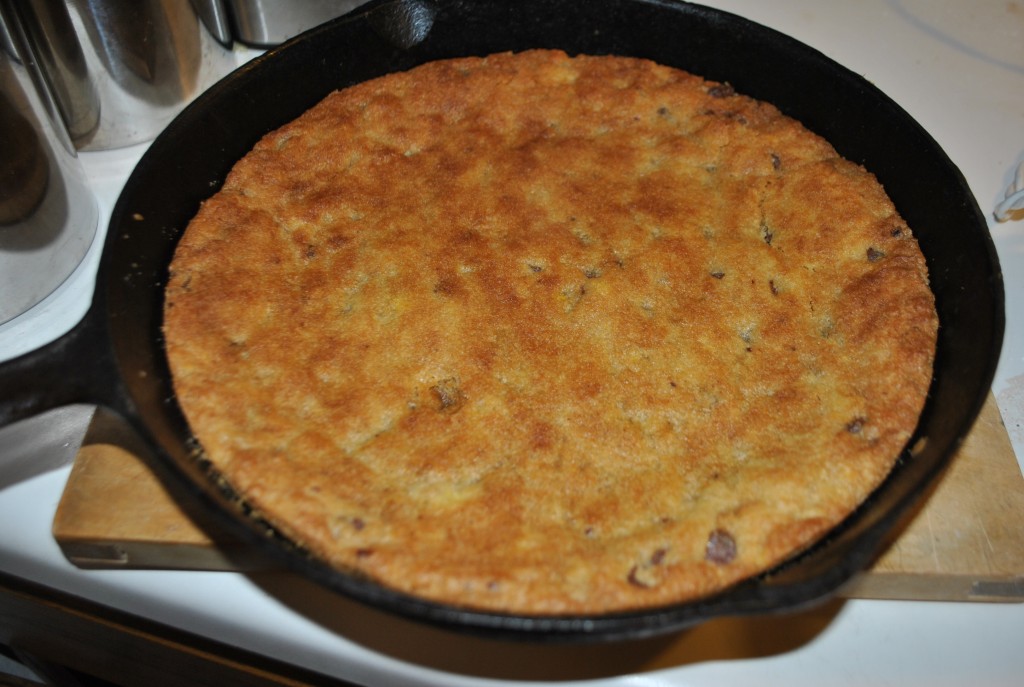 they can be tricky to get out of the skillet without breaking.. you want to loosen with a butter knife around edges.. let sit a bit to cool down… then using a hand towel so you don't get burnt.. you will hold one end of the skillet and give a firm shake,, then if the cookie moves a bit.. hold the OTHER side of the skillet (remember these are heavy) and do the same thing another shake.. NOW take a large plate and put over top of skillet… using a towel not to get burnt flip skillet onto plate…. then get another plate same size and flip once more to have right side up…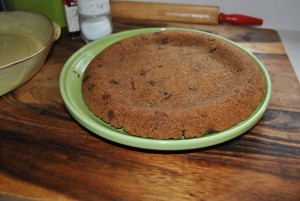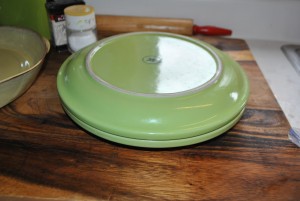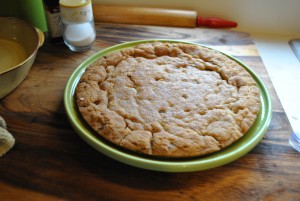 decorate if desire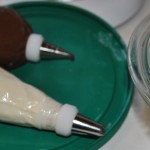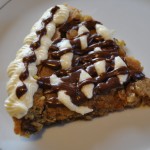 OR if you prefer caramel.. try it this way,……. this is a pic of a skillet cookie I made today.. (a few days after the first one up above) All I used was the caramel dipper cups you get at the grocery store (2 of them) and some  chocolate fudge icing I had in  the fridge in an air tight container leftover from the last skillet cookie.. it was nice and THICK.. let me tell ya…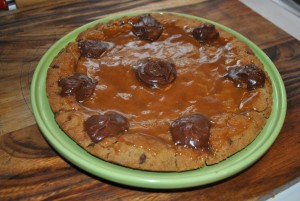 POSTS AND COMMENTS MADE ON TRIED AND TRUE RECIPES ON FACEBOOK..
Jackie Shoemaker Copper wrote "I used mini Reese's pieces and a skillet that I know would withstand the heat of the oven. (not cast iron)"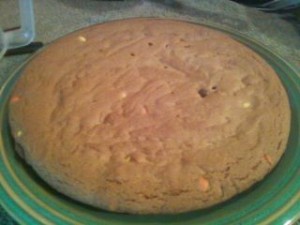 above MY skillet cookie before toppings.
pictured below it istopped with melted chocolate then heath bar peices and Reeses minis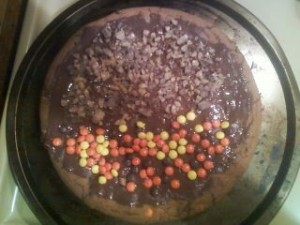 Ready to Eat!!! BTW~ It WAS Yummy!!!