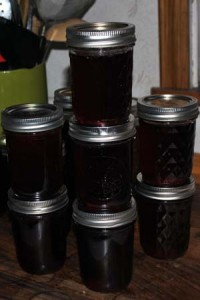 Wild Grape Jelly

juice of 1 lemon (or 1/3 cup lemon juice)
5-6 Cup wild grape juice
1 package  Surejell powdered fruit pectin
7 -7 1/2 Cups sugar
Directions:
Heat 4lbs  grapes in pot of 1 1/2 cups water bring to boil to soften grapes reduce heat and simmer 10 minutes..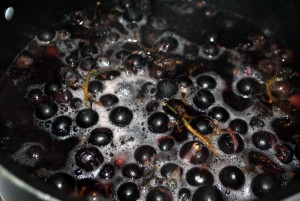 Mash and strain.. can use a jelly bag, or cheesecloth and squeeze with hands.. I prefer this method.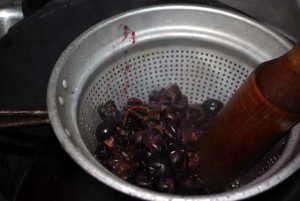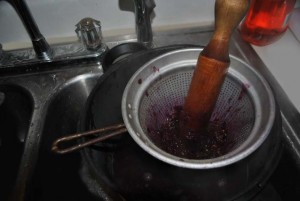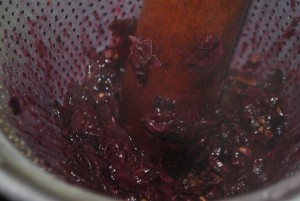 a hand stick emulcifier also works well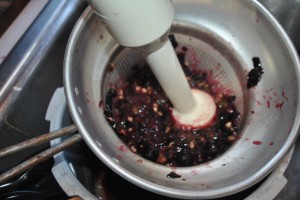 this juice alone tastes amazing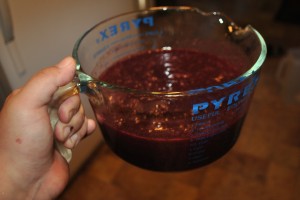 Next pour juice into bowl or large measuring cup,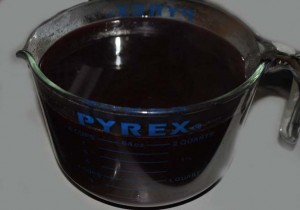 and pour through clean sieve again to make sure you got all the bits..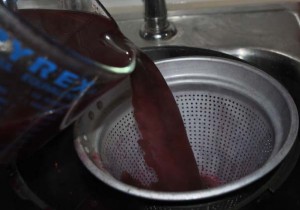 take pot and put on stove..
Add the strained lemon juice to the grape juice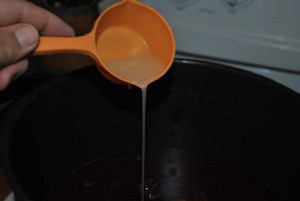 and heat to boiling. stir constant.. REMEMBER this stuff DOES and WILL boil over if you do not watch and you will have a mess!!!
Add the pectin and again bring to a boil.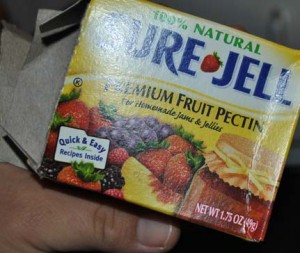 Stir in the sugar.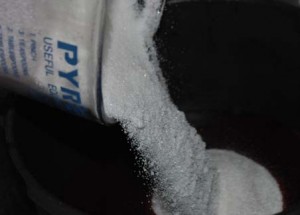 Bring to rolling boil, then boil hard for 1 minute, stirring constantly. Remove from heat. Skim (1 Tablespoon butter may be added during boiling time to reduce amount of foam).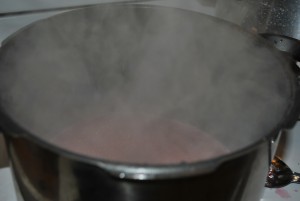 Quickly Pour into jars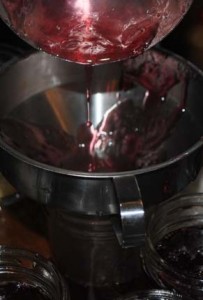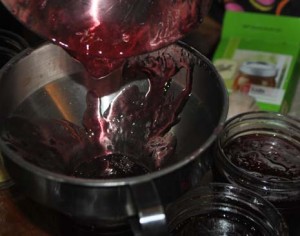 wipe rims and seal.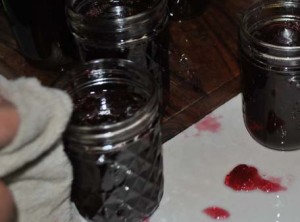 Process in water bath canner for 5 minutes at a rolling boil.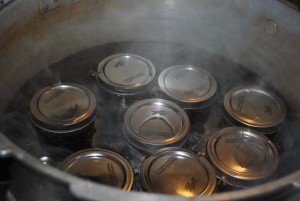 Makes about 3 or 4 pints  or 8 jelly jar cups
NOW on days like today..(snowing outside)  you can enjoy your summers work..=)