7-up Pound cake*****
it is eaten plain in this very old recipe I got from my momma , but tonight I put a thick  lemon glaze on mine made out of heavy cream, confectionary sugar, a little lemon juice, and 2 tsp lemon extract.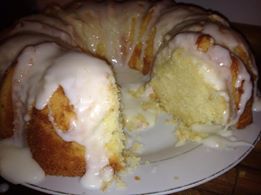 2 sticks butter
3 c  all purpose flour
1/2 c Crisco
5 eggs 1 at a time mix in
3 c sugar
7 oz 7-up
1 1/2 tsp lemon extract pure lemon
or vanilla or 1/2 tsp of both flavors
Cream butter and Crisco and sugar together add eggs 1 at a time then flour mixture and lemon flavoring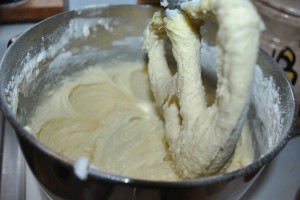 take spatula and fold in 7-up over and over.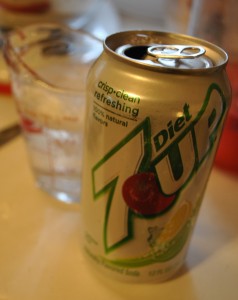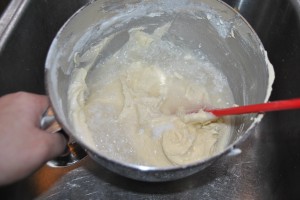 Pour into a Prepared Bunt Pan evenly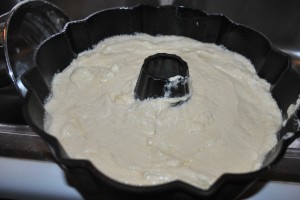 Bake 325 1 hr 10 min will be moist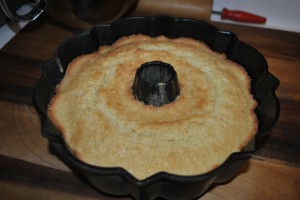 Loosen edges.. make sure the cake is loose by flopping, banging on counter, and turning before trying to turn onto plate.. it is not the easiest cake to get out of the pan.. I use Bakers Joy but still is hard to get loose.. An angel food cake pan without all the ridges is easier to get them out..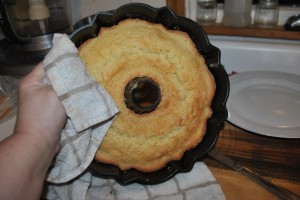 This cake is originally supposed to be without glaze… glaze is not needed but I think it does make the cake better..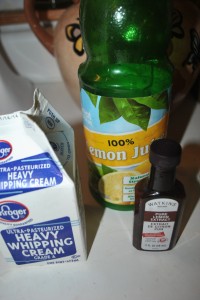 Lemon juice, lemon flavoring, heavy cream or milk to make a glaze .. the heavy cream just makes it thicker..