recipe and photo submitted by Cynthia Colegrove on our FB recipe group Tried and True Recipes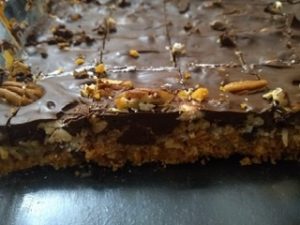 our 7 layer cookie.
One of my favorites.
Graham/sugar/butter base,
coconut, sweetened condensed milk, chocolate chip (I add caramel chips, white chocolate, butterscotch too) nuts if you like them. Layer as many as you want.
Top with melted chocolate.
May 2023
M
T
W
T
F
S
S
« Feb
1
2
3
4
5
6
7
8
9
10
11
12
13
14
15
16
17
18
19
20
21
22
23
24
25
26
27
28
29
30
31